Film/VideoChristoph Draeger
Feel lucky Punk??!
13:20 min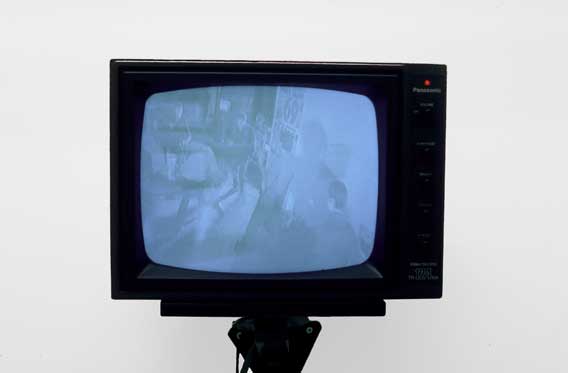 (originally, screened on old surveillance monitors)
Inspired by two used surveillance monitors with the image of the shop where they came from burned into the screen from years of usage. Draeger recreates hold-up scenes which could have played-out in these monitors in reality. But instead of inventing his own scenarios, he decided to take hold-up scenes from Hollywood movies, and have them re-enacted by some friends for a surveillance camera: the goal was to fit the scenes into the ghostly space visible on the screen of the surveillance monitor. The projection shows the original scenes mixed with Draeger's remake.
more films about this subject (Christoph Draeger)
more films in this category (Film/Video)